Wood Look Tile in Gurnee, IL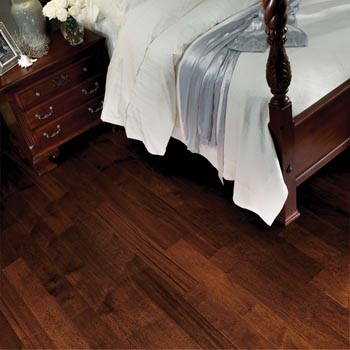 Replacing or upgrading the floor of your home or office building is a substantial investment. If you're looking for the appearance of real hardwood without all the hassle of carefully maintaining it, consider installing wood look tile in Gurnee, IL. You can rely on Iskalis Flooring America to provide you with top-quality tile flooring that meets the needs of any room in your home. Our wood-look tile comes in an array of styles and colors, so you should have no problem finding one that fits your aesthetics.
We pride ourselves on our commitment to quality as well as our excellent customer service. If you are not sure what you are looking for, rely on our team for guidance. We are more than happy to discuss all the many benefits of our selection of wood look tile. Beyond appearance, you'll enjoy the lower maintenance needs of the tile, as well as the integrity and long-lasting beauty it provides. We'll even talk about the different rooms and ways you can utilize this highly versatile flooring material. No matter what room you're seeking to remodel, our tile flooring is always a great choice.
Guaranteed Satisfaction with the Selection
Visit our flooring showroom to choose the design and color of the tile you want. Our selection includes a variety of wood-inspired tile designs to meet even the most discerning taste. And, we never compromise quality, so you'll never be disappointed when you choose our wood plank porcelain tile or ceramic tile.
Beneficial Reasons to Install Porcelain or Ceramic
The amount of meticulous detail that goes into these tiles makes it difficult to tell the difference between our wood plank ceramic tile or porcelain tile and real hardwood. Each tile mimics the finest of woods, down to the fibers and knots. The tiles can be used to add a more classic or elegant finish to any room. Best of all, you get the look you want without compromising on functionality. Unlike hardwood, tile is moisture resistant. This means that our porcelain or ceramic wood tile is perfect for bathrooms and kitchens, where accidents and heavy use are most common.
These porcelain and ceramic tiles are also resistant to wear and scratches. Once they have been installed, the flooring requires no surface treatment and very little maintenance. These features make ceramic and porcelain wood tiles a great choice for any public or commercial properties that experience high volumes of traffic.
Wood-look tile is even eco-friendly. It's made out of ceramic or porcelain, which does not involve dangerous chemicals. This means that the tile will not release any hazardous chemicals into the surrounding environment, so you and your family can enjoy a safe, healthy home.

Contact our staff today for all your flooring needs. We proudly serve Gurnee, Lake County, McHenry County, and Northern Cook County, IL, as well as the surrounding areas.