Offering Beautiful Luxury Vinyl Tile Flooring in Gurnee, IL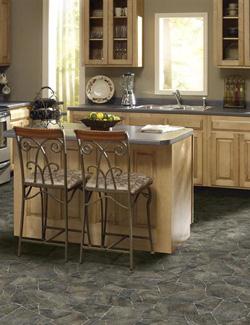 Few interior renovations possess as much transformative power as fitting your space with a change of flooring. Give your indoor atmosphere a revitalizing makeover by placing an all-new surface underfoot. If you're in the market for new floors, you should choose a new material that will continue to look beautiful and perform effectively year after year.
Coveted by shoppers the world over, vinyl flooring is one of the most attractive, widely preferred materials available today. When you visit Iskalis Flooring America, you'll find an impressive selection of luxury vinyl tile flooring in Gurnee, IL that's sure to suit your upcoming project.
Browse Our Expansive Showroom
We proudly carry an impressive array of luxury vinyl tile that offers remarkable appeal and exceptional longevity. Our LVT flooring comes in a wide variety of colors, patterns, and styles, and can even mimic the look of stone. As a result, shoppers will have no problem finding the perfect material to accentuate their space. Whatever your taste or preference, you are sure to find a desirable vinyl flooring option that speaks to your vision waiting for you in our flooring showroom.
Enjoy the Look of Real Stone for Less
Due to their unique manufacturing processes, vinyl floor tile can easily be made to mimic the look of natural stone flooring with unprecedented realism. When you choose a vinyl flooring that looks like stone from our fully stocked showroom, you can enjoy the charming look of real stone flooring in your home or office at only a fraction of the price of the real thing. Best of all, due to our vinyl floors' performance, areas of the home that aren't customarily suited for real stone floors can be fitted with its one-of-a-kind appeal.
Helping You With Your Remodeling Project from Start to Finish
Are you unsure which vinyl flooring material would best suit your remodeling needs? Share your interior aspirations with our knowledgeable team members, and we'll gladly help you find a stone-look vinyl flooring selection that meets your every need. Once you're satisfied with your selection, our skilled installation team will ensure your new flooring is laid perfectly in place.
To get the most out of your new home of office investment, it's in your best interest to turn to skilled professionals for your flooring installation. Put your luxury vinyl tile installation needs in the hands of our capable crew members, and we'll see to it that your new flooring solution is positioned to your liking. Rest assured, our professionals will leave you with a new flooring surface that will continue to impress time and time again.
Contact our specialists to learn more about the extensive selection of luxury vinyl flooring we have to offer. We proudly serve property owners in Gurnee, Illinois, as well as the Lake County, McHenry County, and Northern Cook County areas.