Luxury Vinyl Plank Flooring in Gurnee, IL, Beautifies Interiors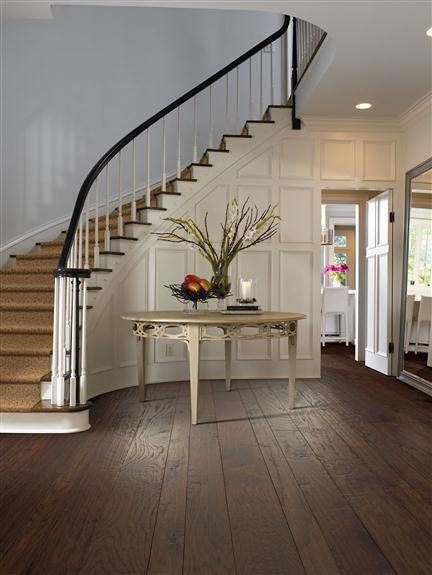 Redefine your favorite spaces and make them last. At Iskalis Flooring America, we offer a wide selection of luxury vinyl plank flooring in Gurnee, IL. Whether you are planning a room addition or need to rethink the flooring for your frequently visited rooms, vinyl provides the resiliency and variety you want. Explore your creative options at our flooring showroom and let us take your ideas further. We are here to help at every stage of your project.
Luxury vinyl is a popular choice amongst homeowners and for good reason. With this material, there is no need to make compromises between form and function. Vinyl holds well against everyday foot traffic and use, and it is available in a stunning selection of designs, colors, and patterns.
A Multipurpose Flooring Option
Versatility and beauty come standard. "Wood-look" vinyl plank flooring, for example, can give common areas like the kitchen or bathroom a hardwood ambiance--all without the maintenance requirements or warping! Here are a few key features of vinyl plank flooring:
Strength: Vinyl flooring incorporates composite materials, allowing it to have a durable, non-porous surface. As such, it can resist spills, scrapes, bumps, and impacts with ease.
Easy to Clean: Liquids, dirt, and dust have a hard time staining vinyl planks: good news for kitchens and common areas. To keep this flooring looking its best, simply use a mild detergent and a cloth.
Design Versatility: Thanks to advances in manufacturing, luxury vinyl flooring can successfully emulate the appearance of "premium" materials, including solid hardwood flooring. Vinyl allows homeowners to explore many interior design ideas.
Find the right luxury vinyl wood flooring in our showroom. We have teamed up with well-known manufacturers to offer a vast selection. Choose from a variety of luxury vinyl products, available in distinct hardwood species, including different finishes and stain combinations.
Don't know where to take your project? We're here to help! Our showroom representatives stay up-to-date with the latest interior design trends sweeping the industry. Feel free to discuss your project ideas during a consultation, and we'll point you in the right direction.
Professional Installation You Can Trust
You took the time to find the right flooring for your home. Now, get results that will look great and last long. Our showroom also facilitates luxury vinyl plank flooring installation. We coordinate with trained and experienced professionals.
When installed correctly, new flooring will look beautiful and have a long performance life. Get the most out of your investment and count on us for installation services. Our professional installers work accurately and quickly, so you enjoy your new floors according to your schedule.
Contact us to arrange a consultation for luxury vinyl plank flooring. Our showroom proudly serves homeowners throughout Gurnee, IL, including the surrounding community and the following counties: Lake, McHenry, and Northern Cook.