Dress Up Your Home with Premium Flooring in Carmel, IN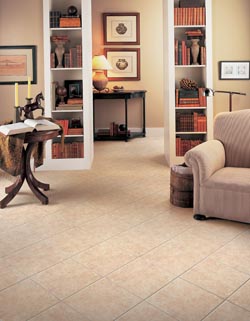 If you've already invested in new floor coverings, you know the difference they make in your home's interior. Flooring can make a room look larger and it can also give a room an elegant appearance. The wonderful thing about quality flooring is that it is designed to last for years with the proper care.
Some of today's flooring is made from materials that make maintenance easy. In many cases, all you have to do is clean up liquid spills quickly to prevent any lasting damage. However, different types of flooring have varying care requirements. As such, you should always follow the maintenance and care recommendations provided by the manufacturer of the flooring you install. By doing so, you will preserve the appearance, functionality, and durability of your floors.
Additionally, you can protect your flooring by being proactive about its care. Avoid dropping heavy objects onto floors, dragging furniture across them, and walking on flooring in shoes that could mar it.
Quality Flooring for a New Look
When you're decorating or redecorating, flooring is probably one aspect of your project. Many home improvement companies sell flooring, so you're sure to find what you want. However, we think you'll agree that Iskalis Flooring America is the place to shop for the finest flooring in Carmel, IN.
Our flooring store carries products that suit a variety of decorating tastes. For traditionalists, we provide hardwood and carpet, and for homeowners that like a modern look, we have laminate, tile, and luxury vinyl flooring. Additionally, our inventory includes some of the top flooring brands in the business, so you are assured of the utmost in aesthetics and functionality.
Precise Installation Makes a Difference
In addition to premium floor coverings, we provide detailed flooring installation. Why is the installation process important? Even the most beautiful flooring must be installed properly to make sure it provides the visual impact you desire. As such, we use the right supplies and tools to help us do quality workmanship.
We make sure the surface where your flooring will be installed is prepared completely. Every carpet roll, plank, or tile is put in place neatly to ensure that the floor is level. When our work is completed, your flooring has a uniform appearance that enhances your home's interior. You can depend on us to provide first-class work from start to finish.
Contact us for a variety of flooring that helps modernize your home's interior. We proudly serve customers in the cities of Carmel, Zionsville, Fishers, and Westfield, Indiana.